Hypoint Solutions
Products
Hypoint Solutions Products are efficient in preventing bridge hits, thereby enforcing requirements of the law and provisions of OSOW permits. This is beneficial for detecting violators and bridge hits affording the opportunity to hold violators (rather than tax payers) liable for damages.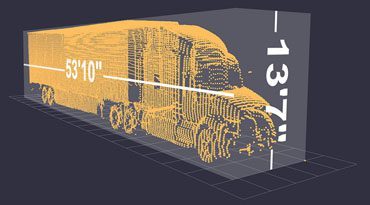 3D VEHICLE SCANNING (HAWKSCAN)
The scanning laser system measures thousands of points in real-time accurately. The measurements are automatically displayed and recorded, tagged with a timestamp and image of the vehicle and license plate, and referenced to the permitting database for a compliance check.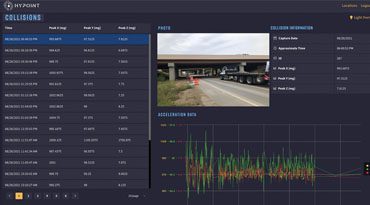 Bridge Collision Notification System
BRIDGE COLLISION NOTIFICATION SYSTEM (COLLISION)
Accelerometer sensors and cameras are mounted on bridges to detect and record the impact from collisions or "scrapes." A bridge impact would transmit a notification message to the client to initiate an on-site investigation. The software logs the impact time, location, and images.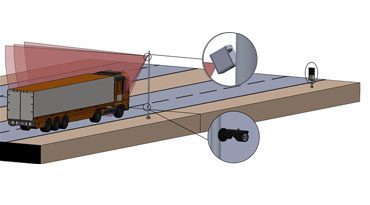 Over Height Vehicle Detection and Warning System
FALCON OVERHEIGHT VEHICLE DETECTION AND WARNING SYSTEM
The OHWS is a warning system used to alert over-height vehicles of an upcoming restricted vertical clearance. The single high-resolution sensor can scan multiple lanes with higher accuracy than traditional single LED sensors.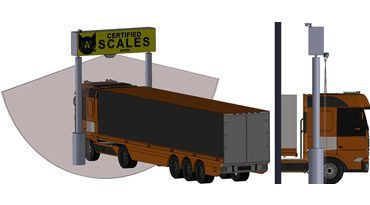 Single Sensor – Height Compliance Truck Stop
SINGLE SENSOR – HEIGHT COMPLIANCE TRUCK STOP (HEIGHT COMPLIANCE)
HyPoint has developed a lower cost, easy integration single sensor solution for truck stops with scales. In addition, the solution integrates with scale data to be used for prescreening and compliance.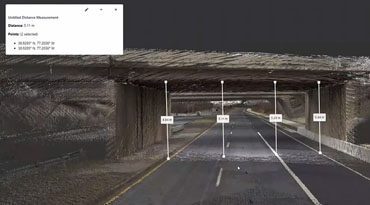 Bridge Clearance Measurements
BRIDGE CLEARANCE MEASUREMENTS (CLEARANCE)
HyPoint has access to a nationwide database of mobile LIDAR that is updated yearly on all State DOT maintained roads. The software analyzes the point cloud from mobile LIDAR data and automatically extracts the vertical and horizontal clearance measurements.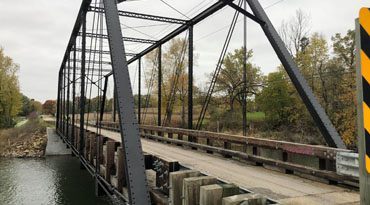 Overweight Vehicle Detection and Warning System
OVERWEIGHT VEHICLE DETECTION AND WARNING SYSTEM (OWWS)
Sensors and cameras are mounted on bridges that detect and record the movement of overweight vehicles for the bridge rating. An overweight measurement would trigger images saved and logged with a time stamp. WiFi/ Cellular connection to transmit notification message gets sent to the client to initiate an on-site investigation.