TRUCK ROUTING SOFTWARE
WITH THE ANSWERS
YOU NEED NOW
Address to Address Reporting
Fuel Purchase Reporting
IFTA Fuel Tax Reporting
Fuel Management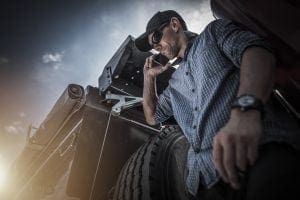 Superior Logistics
in Our Truck Routing Software
It Pays to Use the Right Software.
Up to 25% Diesel Savings Seen
Awesome Design
7 Day Trial
Diesel Pricing
Commercial Truck Logistics
Truck Stops.
DRIVEN FOR EXCELLENCE
FOR OVER 37 YEARS

We believe that it doesn't matter if software costs $50 or $50,000, if you can't use it, it's worthless to you. We try to keep that in mind when designing all of our software applications. Whether you are new to computing or have years of experience we believe you will find our applications to be very user friendly, while providing valuable information you need to run your operation.
What People Are Saying About ProMiles
"I'm saving $200-$250 a month in fuel cost alone."
" I can't tell you how much we appreciate the assistance Randall and Troyce have provided in getting us up and running. What we thought would take weeks was done in a couple of days."
"Since I started using ProMiles XF, my life has become easier and I am making more miles. I think that ProMiles is software that no driver should be without."
We are with you.
Every trip.
Every mile.
Save time planning trips, trim costs by reducing out of route miles, make informed decisions on fuel purchases, save time on paperwork, and save time doing tax reports.